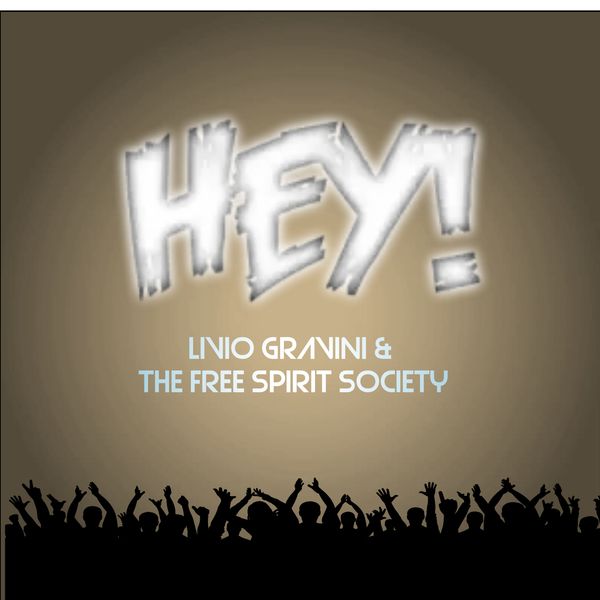 HEY!!! That's right… HEY!!!
… and that happens to be the title of the up/coming Free Spirit Society album. We've headed back to Spirithouse Recording Studio, to begin the production of our soon to be released single, titled "The Recipe".
We are very excited about this new album, and to share the band's eclectic energy and music with you.
Let me update everyone with the development of my songs. You all know I'm constantly writing new material, and with the inspirational "out of the box" style of lead guitar legend Joe Boyle, and newest member, multi-talented Tom Terry on Bass, mandolin, and backing vocals, along with the thunderous drumming we all know from John Myslinski, who has added a breath of fresh air with his backing vocals and harmonica playing.
The Free Spirit Society is developing a new sound for the future… and we're excited to say our live shows are also reaching new heights as well. The songs are inspired by the sounds of classic rock, blues, and Americana… with a "live in the studio" advantage from Spirithouse engineers and producers Danny Bernini and Paul McNamara. It's a brand new day for The Free Spirit Society, and we want you all involved.
You can help support the making of our music through donations, which will include various perks, and you can also pre-order the album, and receive a special VIP invitation to our Release Party and Concert TBA.
Livio Gravini & the Free Spirit Society
Livio Gravini has been performing for audiences in New England for many years and is considered a local legend to his devoted fan base. His songwriting style reflects the classic feel for the culture found in this area, rich with blues, and Rock-n-Roll. A seasoned professional, his powerful voice and personality are felt in every performance. His voice has been compared to Rod Stewart, Elton John, Robert Plant, and Greg Allman.
The
Free Spirit Society is an original rock band who's music and feel is rooted in classic American Rock-n-Roll and they are currently working on their 4th CD, "HEY!!!"
The band was formed in 2015 and shortly after the release of their first CD, they were the winners of the first 2015 Masters of Music awards and headlined on the X-Finity Stage during the Big E (Eastern States Exposition)! Since the release of their first CD, they've built a solid dedicated fan base and have been honored to open for the Artimus Pyle Band, Caleb Johnson, Tom Keifer of Cinderella, and STYX.
Hardrock Haven Magazine's Review: "Livio and his songs are the antidote, the salve, to generic, autotuned disposable pop that crowds the airwaves. This is real rock-n-roll, forged from years of writing, rehearsing, playing live and just plain living."
Songwriter/Lead Vocalist/Guitar- Livio Gravini
Bass and backing Vox- Tom Terry
Drums and backing Vox - John Myslinski